Adelphi 2 Seater Oak Futon Sofa Bed
£610.00 – £650.00 inc. VAT
Shown here in Cottonsafe® Cream.
Description
Adelphi 2 Seater Oak Futon Sofa bed
With a stunning Art Nouveau inspired arm, this amazing Oak futon frame is a fabulously elegant and modern sofabed. Designed by our Managing Director, this frame is completely unique in the world market. He has taken inspiration from classical design to create a beautiful curved leaf-like shaped arm decoration. Using top quality, hard-wearing and durable American Oak, the whole Adelphi frame has a golden hue and each piece of wood has unique graining. The operating system is straightforward and effortless converting from a 2 seater sofa to a 4'6" double bed by lifting slightly and pulling the seat forward. The Adelphi 2 Seater futon sofabed is a beautiful addition to any room.
The Adelphi 2 seater Oak futon sofabed can seat 2 adults comfortably, and will convert from the front, with minimum effort, into a standard 4'6 (140 cm) double bed.
The Adelphi 2 seater Oak futon sofa bed is delivered flat-packed in 2 boxes (see dimensions tab) and the futon is rolled. It is ready for you to assemble in a room of your choice.
Dimensions:
Seat height: 80 cm
Seat width: 157 cm
Seat depth: 98 cm
Bed length: 190 cm
Bed width: 157 cm
Mattress depth (approx): 12cm
Boxed Dimensions
Our Adelphi 2 Seater Oak Futon Sofabeds are flat-packed and will come in two boxes and the mattress is rolled and bagged. If you have limited space available we suggest you unpack the boxes before taking into the space for assembly.
Box 1 (Frame body) – 148 cm x 75 cm x 13 cm
Box 2 (Arms) – 101 cm x 65 cm x 10 cm
Futon Fillings
There are three mattress options available with this base, these are:
  Cotton Rich Standard
The Cotton Rich Standard filling contains 2 layers of wool, 3 layers of Cotton Rich Felt and 1 layer of Polyester. It has a medium support feel. This gives the appearance of a mainly Cotton futon having a white, fresh look with a Cotton smell. This makes the Cotton Rich a very popular product as Cotton is warm in the winter and cool in the summer.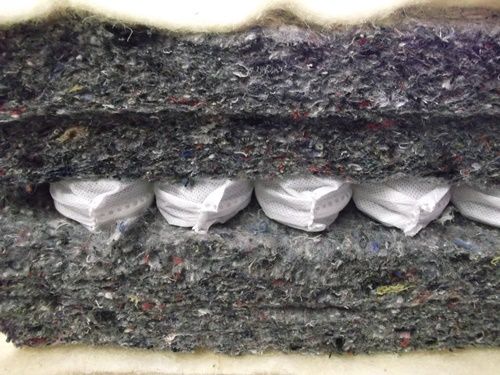 Flexi-Pocket
The Flexi-Pocket contains 2 layers of wool, 4 layers of Cotton Rich Felt and a 1 inch pocket sprung layer. It has a softer support feel and the best futon for frequent use as a bed.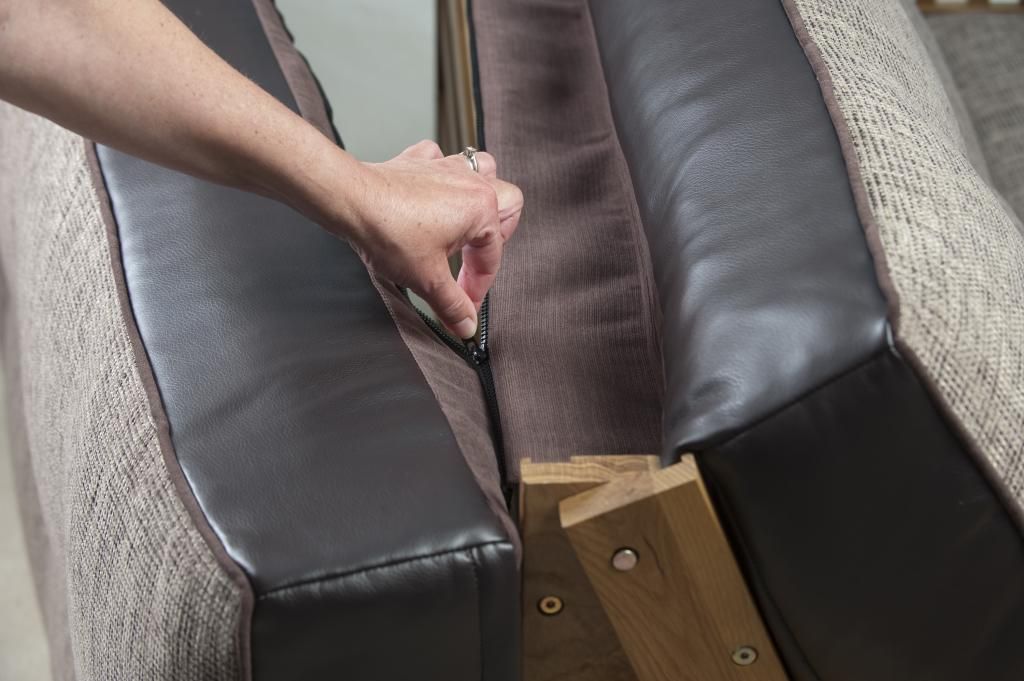 Studio
The revolutionary Studio mattress is split into two sections. This means that rather than sitting on a folded over section (like with the other fillings) you have a single layer, this makes the futon look much more like a traditional sofa than sofabed. The two layers are attached by a zip, allowing the back section to either be attached and sitting behind the frame or it can be detatched and stored separately.
It contains our Twin Loft filling, 2 layers of wool, 3 layers of Felt, and 2 layers of Polyester.